Second Hand Stairlifts Telford
We always have  a number of second hand stairlifts Telford in stock. These fall into 2 categories – stairlifts for straight staircases and stairlifts for curved staircases.
All of our second hand stairlifts Telford are fully reconditioned with made to measure rails and put through a thorough 15 point inspection / check prior to being installed. We are also available to do rapid Next Day installations within our 15 mile installation zone. We also accept payment by all major debit and credit cards.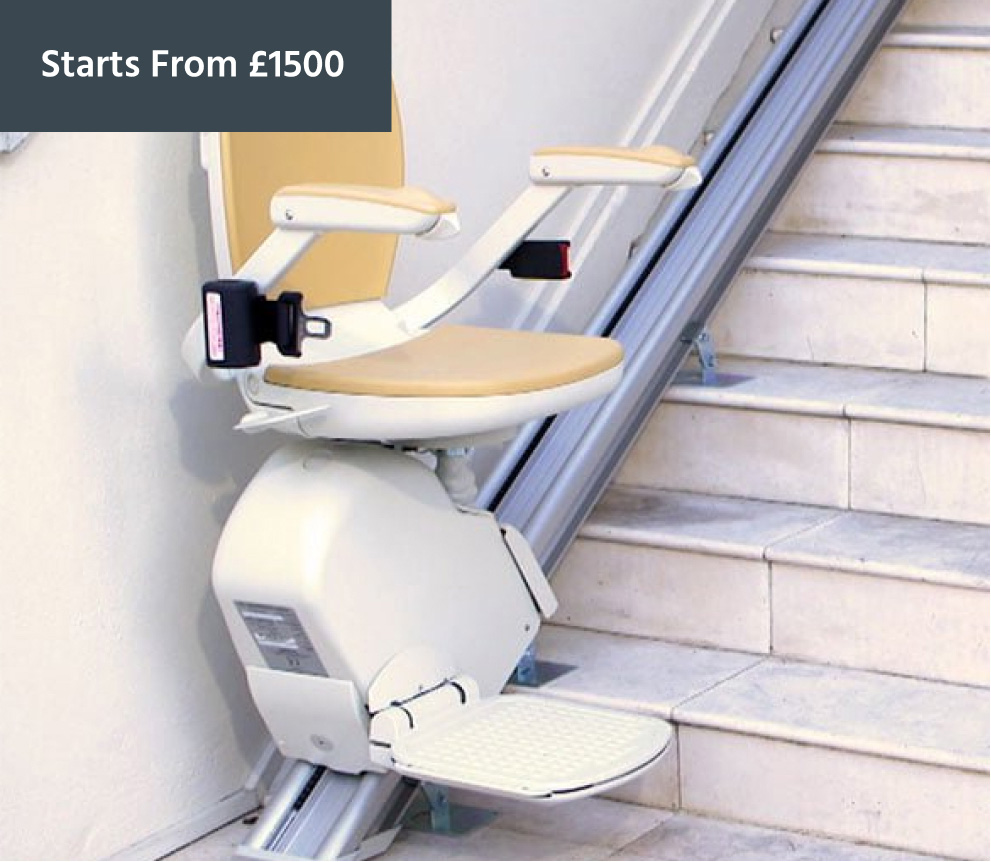 Slimline rails and folding chairs minimise the impact of the chair in the space, easily allowing normal use of the stairs. The rails are fitted to the staircase and not the wall reducing mess and allowing a quick and easy installation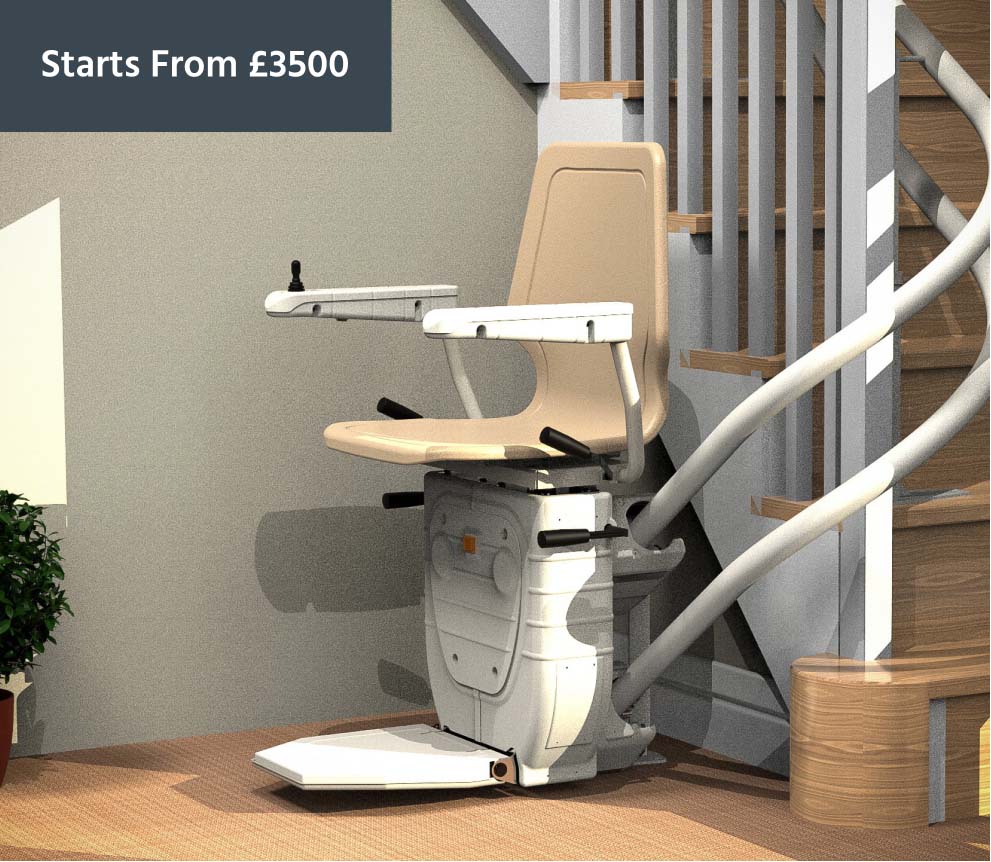 All our rails are slimline and tailor made to fit your staircase, we can also mount the rail on either side to give the best possible solution for your home. As with all our stairlifts installation is quick and easy.
Key Features of our Second hand Stairlifts Telford are:
Wall Controls to send your stairlift up and down between floors as needed.
Easy to use, intuitive controls that have been designed to work with the lightest touch by a hand wrist or arm.
Foldaway Footrest, When you are not using the chair you can fold away the arms, seat and footrest by a lever so you don't have to bend down, we even have a powered fold option for the ultimate ease of use.
Swivel Seat, options of a manual or powered swivel seat make accessing and exiting the seat a breeze.
Safety edges, just in case something is blocking the stairlifts path they are equipped with sensors that will detect the obstruction and stop the chair so as not to cause any damage or injury.
Seatbelt, normal and retractable seat belts are also available for additional security.
Our team have been installing stairlifts throughout the midlands area for over 30 years and are highly experienced engineers. All second hand equipment is supplied following rigorous checks and comes with a no fuss warrantee. We also maintain and service stairlifts so no matter what you need if its stairlift related we can help. We also offer a rapid next day service and accept all major debit and credit cards whilst on site.
Contact us now to book an appointment on 01543 428 585